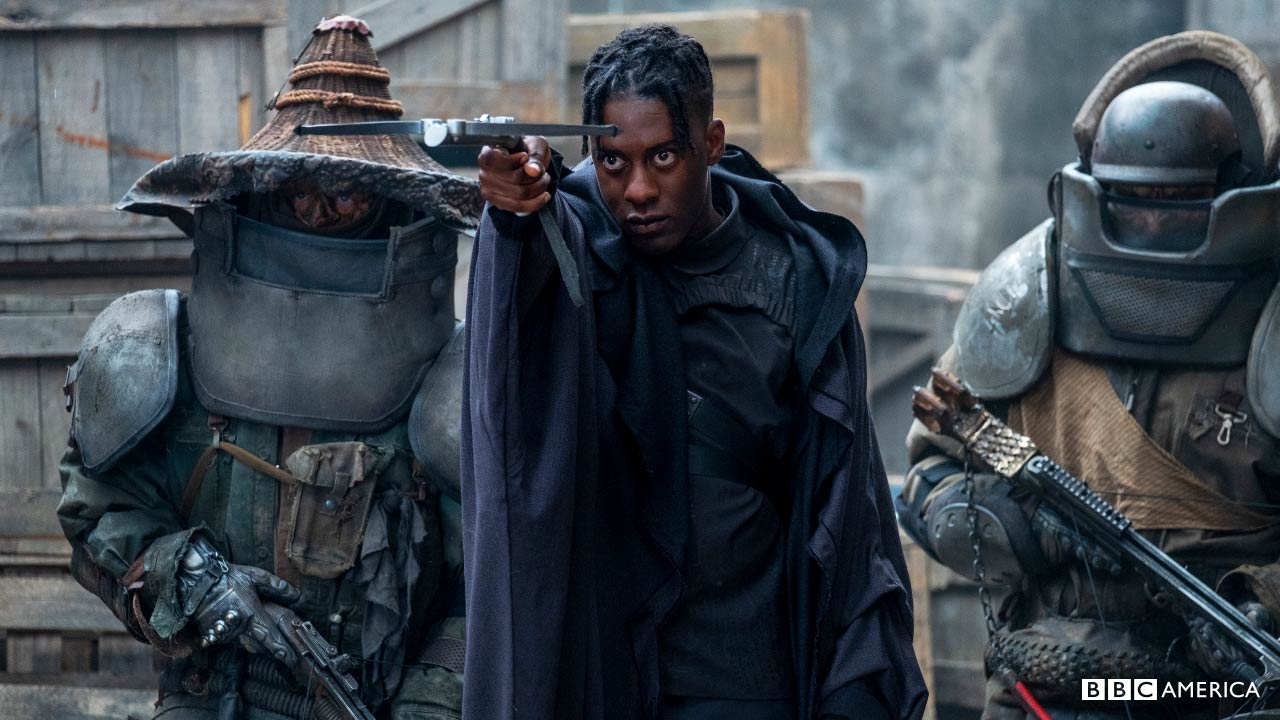 Dormer stars as Sam Vimes, Captain of The Watch, disempowered by a broken society that's reduced his department's jurisdiction to almost nothing. Jo Eaton-Kent is Constable Cheery, the ingenious non-binary forensics expert, ostracized by their kin and finding a new home and identity. Adam Hugill plays Constable Carrot, the idealistic new recruit, raised by dwarfs, but really a human abandoned at birth. Marama Corlett is the mysterious Corporal Angua who is tasked with Carrot's training and keeping the rookie alive. Lara Rossi plays the formidable Lady Sybil Ramkin, last scion of Ankh-Morpork's nobility, who's trying to fix the city's wrongs with her chaotic vigilantism.
http://www.bbcamerica.com/anglophenia/2020/01/first-look-photos-bbc-americas-the-watch-starring-richard-dormer
гномовскую девицу Черри Литтлеботтом они сделали небинарным мужиком, Ангуа теперь старше Кэррота по званию и обучает его... На этом фоне афроморпоркианка леди Сибил, ставшая из любительницы болотных дракончиков виджилянткой-хаоситом даже как-то и не выбивается из общего ряда.